Window Cover BL/FAP-P2
Article Index: 342
FAP–P2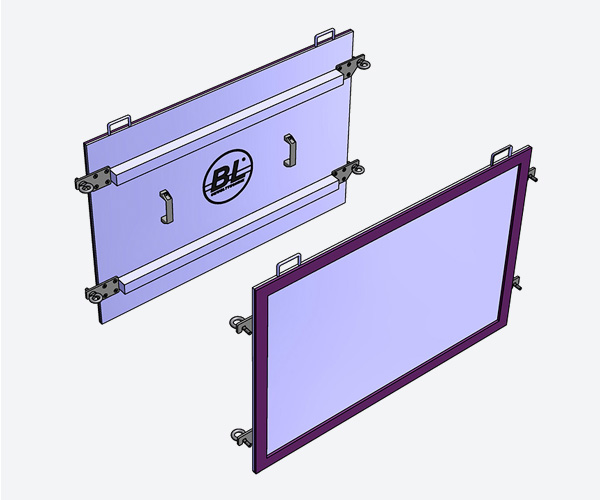 Dimensions

Standard length:

200–2000 mm

Special situations:

up to 4000 mm

Standard width:

200–1500 mm

Special situations:

up to 2000 mm

Thickness:

5–10 mm
Suitable for crack-free surfaces with wall unevenness of up to 10 mm, e.g. concrete, rigid plaster, tiles, stones, etc.
The window barrier plate is comprised of a flat aluminium plate or alternatively of a steel plate with multiple reinforcements. Both systems are equipped with handles and eyelets for hanging purposes. Depending on the ground/surface at hand, the sealing surface is made up of an adapted, closed-celled flexible neoprene seal or a special compressible polyurethane-based foam seal. Contact pressure takes place by means of massive, reinforced steel contact pressure rails.
The aluminium barrier sections have a polished bare metal finish. Steel components are galvanized. Paint finish or powder coating upon request. Special wall mounts upon request.