Flood Barrier - High Water Barrier BL/HDS
Article Index: 361, 362, 364
BL/HDS: Highwater defense system
Stackable

Slide-insert

Ease in handling, reliable flood protection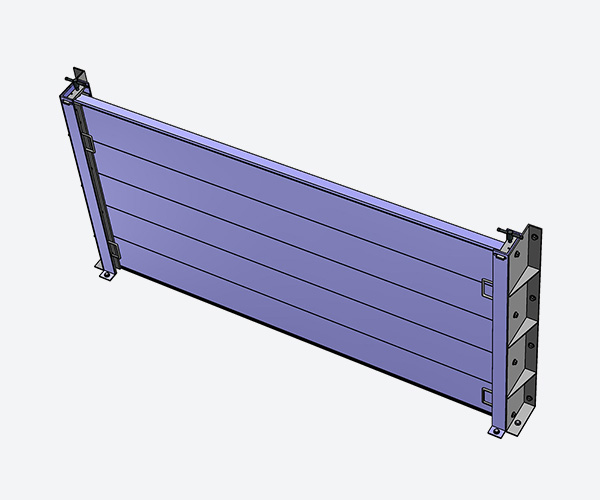 Dimensions

BL/HDS 150-80

BL361

Aluminium profile 150 x 80 x 4 mm

BL/HDS 200-50

BL362

Aluminium profile 200 x 50 x 4 mm

BL/HDS 150-100

BL364

Aluminium profile 150 x 100 x 4 mm
The HDS Barrier System was developed for optimal integration within new and old facilities. During design, special attention was given to inconspicuousness and protection from vandalism.
In the base version, u-posts are made from stainless steel material (304). The u-posts can be bolted directly to the wall or recessed and contain no seals, pressure rails, nuts, bolts or any other fittings which may be tampered with. The light weight barrier panels are constructed from AlMgSi0,5 aluminium making them easy to use and ensuring fast implementation.
In order to seal the barrier panels against the u-posts, a unique sealing and pressure rail system has been developed. The system simply slides into the u-post and pressure is applied to fix the barrier panels against the sealing rail. The design of the system allows sealing in either direction depending on flood mitigation requirements.
The lowest barrier segment is fitted with a special, highly flexible and durable seal. Ground unevenness of up to 20mm can be accommodated with ease. System specific pressure screws are used to apply downward force and made from stainless steel. Remaining barrier panels are fitted with a seal based on EPDM.