Flood Barrier BL/HTL
Article Index: 314
BL/HTL
Barrier, slide-insert

Special design for installation within the opening

Uncomplicated, ease in handling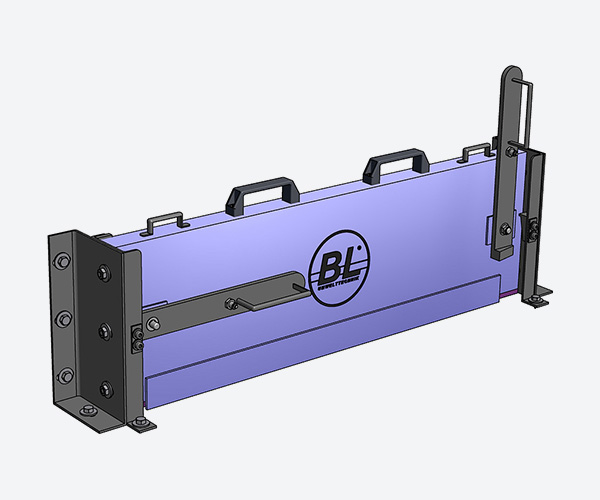 Dimensions

Standard height:

100–350 mm

Standard length:

750–6000 mm

Special situations:

upon request

Width:

50 mm
Suitable for crack-free surfaces with ground/floor unevenness of up to 15 mm, e.g. concrete, corrugated sheet metal, tiles, stones, etc.
The floodwater barrier consists of a hollow, aluminium body section with lower edge protection.
A compressible, highly-adaptable special seal is applied to the bottom side.
The floodwater barrier is rigidly installed universally mounted in two "U"-shaped mounting devices by way of preference within a door/gate opening, between walls, etc. and sealed against the building or structure.
With a special version, mounting is also possible outside of the opening.
Two rotating tensioning levers are mounted on the barrier body. With these, the necessary force can be applied in the guide rails and against the surface in order to lock and seal the unit and provide for a reliable seal.
Wall mounts are included in the scope of delivery in order to provide for orderly storage. Steel components are galvanized. The aluminium barrier sections have a polished bare metal finish. Paint finish or powder coating upon request